PTSD Therapist in Wilmington, DE
Post-traumatic stress disorder treatment can help patients manage symptoms and regain control over their lives. It is a mental health disorder caused by stressful, frightening, or dangerous circumstances. If you are looking PTSD therapist, consult with Ngozi T. Chiekwu, MD, PMHNP-BC, and her professional team at IHAWS. We provide treatment that helps reduce the intensity of PTSD and promote overall physical and mental well-being. Anxiety, rage, nightmares, difficulty sleeping, and other symptoms are frequent symptoms of PTSD. To avoid the long-term potential impact of PTSD,

contact us

or book an appointment online. We are conveniently located at 1508 Pennsylvania Ave, Wilmington, DE 19806.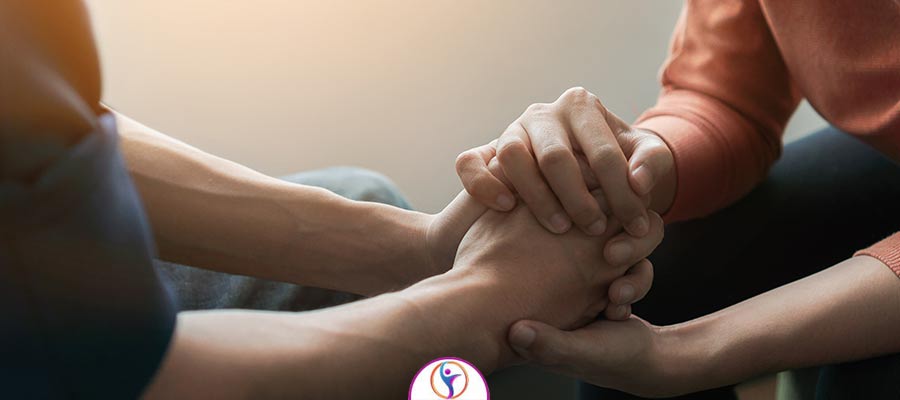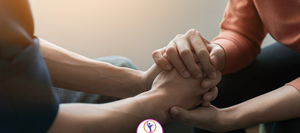 Table of Contents:
What is Posttraumatic Stress Disorder (PTSD)?
What causes PTSD?
What does PTSD do to the brain?
What are the signs and symptoms of PTSD?
What is Posttraumatic Stress Disorder (PTSD)?

Posttraumatic Stress Disorder (PTSD) is a mental health condition resulting from exposure to a terrifying event, either firsthand or as a witness. The symptoms of PTSD may encompass various distressing experiences, such as flashbacks, nightmares, and intense anxiety, alongside uncontrollable thoughts related to the traumatic incident.

While most individuals can initially experience difficulties adjusting and coping after a traumatic event, they often show improvement over time with proper self-care. However, if the symptoms worsen, persist for an extended period, or significantly disrupt day-to-day functioning, it may indicate the presence of PTSD.
What causes PTSD?

PTSD is a psychological condition that arises as a result of experiencing or witnessing a traumatic event. These events can be profoundly distressing and may involve situations such as combat, physical or sexual assault, accidents, natural disasters, or any other life-threatening occurrences.

The impact of trauma can overwhelm a person's ability to cope, leading to significant psychological and emotional disturbances. The brain's fear and stress response mechanisms become disrupted, and memories of the traumatic event may intrude into everyday life as flashbacks or nightmares.

Individuals with PTSD often experience heightened anxiety, hypervigilance, and avoidance of triggers related to the trauma. The causes of PTSD are complex and multifaceted, involving a combination of the event's intensity, the individual's resilience, past experiences, support system, and even genetic predisposition.
What does PTSD do to the brain?

During a traumatic event, the body responds by triggering the flight or fight response, releasing stress hormones like adrenaline and norepinephrine to provide a surge of energy. The heart rate increases, and certain brain functions, such as processing short-term memories, may be temporarily put on hold.

In the case of PTSD, the brain becomes stuck in a state of heightened alertness, even after the immediate danger has passed. This ongoing hyperarousal causes the body to continue sending out stress signals, leading to the manifestation of PTSD symptoms. Research indicates that individuals with PTSD have increased activity in the part of the brain responsible for processing fear and emotions.

Over time, PTSD can bring about changes in the brain. The area of the brain responsible for memory control may become smaller, potentially affecting memory functions and leading to difficulties in recalling certain aspects of the traumatic event or other memories.

These brain changes are part of the complex neurobiological response to trauma and help shed light on the lasting impact of PTSD on brain function and emotional regulation. Understanding these neurological aspects is crucial for developing targeted treatments and interventions to help individuals cope with and recover from PTSD.
What are the signs and symptoms of PTSD?

The signs and symptoms of PTSD can emerge within a month of experiencing a traumatic event, while in some cases, they may not become evident until years later.

These symptoms can have a profound impact on various aspects of life, affecting social interactions, work performance, and relationships. They may also disrupt the ability to carry out daily tasks as usual.

PTSD symptoms are typically categorized into four main types.

First, intrusive memories manifest as distressing and vivid recollections of the traumatic event, often replaying in the person's mind involuntarily.

Second, avoidance behaviors develop, where individuals try to steer clear of triggers or reminders associated with the trauma, leading to the avoidance of certain places, activities, or discussions.

The third category involves negative changes in thinking and mood, where a person may experience persistent feelings of guilt, shame, or hopelessness. They may withdraw emotionally, feel detached from loved ones, and struggle to experience positive emotions.

Lastly, changes in physical and emotional reactions can occur, leading to heightened anxiety, irritability, and difficulty sleeping or concentrating.

The presentation of PTSD symptoms can vary over time and differ from one individual to another. Additional symptoms may include hypervigilance, where the person remains constantly alert and easily startled, as well as experiencing physical symptoms like headaches or stomach aches with no apparent medical cause.

PTSD treatment is available at Integrated Health and Wellness. To avoid the long-term potential impact of PTSD, contact us or book an appointment online. We are conveniently located at 1508 Pennsylvania Ave, Wilmington, DE 19806. We serve patients from Wilmington DE, Elsmere DE, Ashley DE, Greenville DE, Minquadale DE, Montchanin DE, Pennyhill DE, Newport DE, Stanton DE,  and the surrounding areas.