About Integrated Health & Wellness Services, LLC in Wilmington, DE
Integrated Health & Wellness Services, LLC has an

experienced team

in outpatient psychiatry, mental healthcare, behavioral health, and addiction counseling for all age groups. With the use of our counseling, mental health, and well-being services, we can help you live a peaceful and pleasing life by guiding and supporting you. For more information, 

contact us

 or 

book an appointment

 online.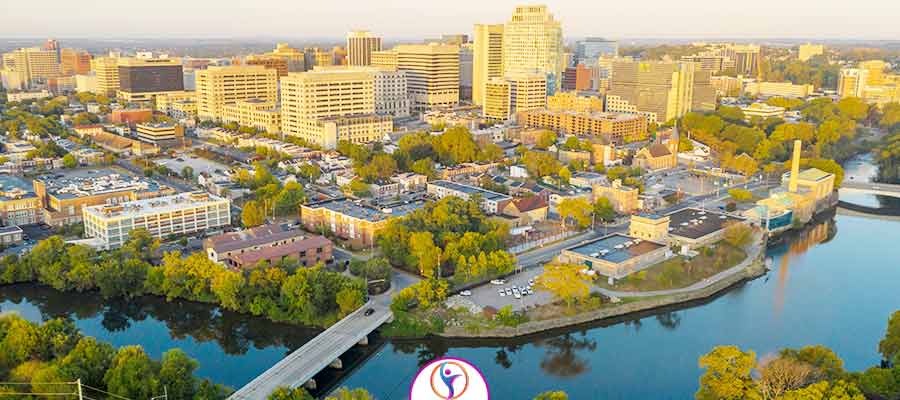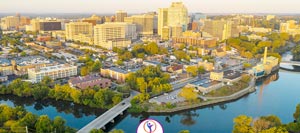 At Integrated Health and Wellness Services LLC (IHAWS), we make every effort to aid, guide, and direct you to find peace and pleasure in your life through our mental health, well-being, and counseling services. IHAWS is an expert in outpatient psychiatry, mental healthcare, behavioral health, and substance abuse counseling for teens and adults, located in Wilmington, Delaware.
If your life seems chaotic, unfulfilling, and challenging, we are here to help! Through our mental health, well-being, and counseling services, we support, guide, and direct you to find peace and happiness in your life.
Integrated Health and Wellness Services LLC (IHAWS) is an outpatient psychiatry, mental healthcare, behavioral health, and substance abuse counseling practice that provides services to families as a whole. At IHAWS, we strive to provide our clients with the most dependable services. We are located in Wilmington, Delaware, and have been operating since 2018.
We believe in delivering a warm and inviting atmosphere to our clients so they can be surrounded by a ray of hope, happiness, and well-being. Our team strives to give you a helping hand to feel accepted in a non-judgmental way and take a step towards a mentally and emotionally healthy lifestyle. We like to collaborate with our clients to find practical solutions to their life's challenges. We offer a range of services that include but are not limited to counseling, psychiatric medication management, and substance abuse treatment using Suboxone.
The backbone of IHAWS is its experienced and skilled team. Our professional healthcare counselors and therapists are highly proficient and trained. They are specialized in various psychiatric and mental health and wellness counseling services and have a reputation for offering the highest degree of professionalism to the clients. Together with our team, we believe in instilling hope in individuals by providing them optimal support and guidance.
We understand that every person faces different problems and deserves customized care and attention. That's why we provide tailored services holistically to cater to everyone's individualized needs and requirements. Our approach to medication and counseling services is integrated, catering to children, adolescents, adults, and the family as a whole. Not only do we treat an underlined issue, but our goal is to educate individuals along the way.
Our team believes that we can make people's lives better by spreading positivity and providing constant support. That's why we treat a diverse range of mental health conditions to help you cope with them effectively. We treat individuals dealing with anxiety, psychosis, stress, ADHD, depression, mood disorder, and much more. Moreover, we offer neuropsychological assessments to guide diagnosis and direct and monitor treatment progress. Apart from that, we provide genetic drug testing using DNA to optimize a guide for medication consideration. That's not it; we also deliver cannabis evaluation for the residents of Maryland state.
At IHAWS, we understand that it's brave of someone to realize that they are dealing with a health or mental condition. What's braver is to look for ways to manage their condition and seek help. That's why we are here to provide you with optimal support and guidance along the way! Our integrated wellness approach can help you harness life skills focused on increasing your mental wellness and maintaining balance in all dimensions of your life. We offer therapy individually and holistically, helping you make substantial changes to building a more satisfying and healthy lifestyle.
Why Choose IHAWS?
At IHAWS, we go all-out to deliver ultimate care and guidance to our clients, including children, teenagers, adults, individuals with drug addictions, and those seeking marijuana evaluations.
The array of services we offer is what makes us distinctive. Our services include:
– Generic drug testing using your DNA
– Neuropsychological Assessment
– MAT- opiate use disorder treatments
– Cannabis evaluation for MARYLAND residents
– Warm atmosphere to promote wellness and openness.
– Integrated care approach to wellness
Integrated Health & Wellness Services' mission is to provide exceptional customized mental health and substance use services to individuals and families. We see the critical need for empowerment, education, and support to improve mental health in the community, and we've made this our priority. We commit to making a difference in the community to promote health and wellness.
Our Unique Approaches
– An integrated approach to treatment: Where our team of professionals collaborates with the clients to derive fruitful results
– Collaborative effort to care approach: Where we believe that the client's input matters in their journey towards optimal recovery
– Honesty and transparent approach considering safety first: Where we adhere to evidence-based practices with consideration to individual response and treatment outcome
– A humble approach to care: Where we offer comfort, acceptance, and openness in a non-judgmental environment
Our foundation revolves around extending the gift of comfort and healing in a holistic approach through psychotherapy and the use of psychopharmacology. We believe that there lies uniqueness in every individual. There is an undiscovered strength in everyone that needs to be exposed. With this in mind, we know that we can bring the best out of each individual and help them achieve their optimum goal in life.
If you're ready to take the road to holistic wellness, feel free to contact us today!